Backup data in network with Handy Backup Server software
soumax on December 31, 2007 - 15:23
Handy Backup Server was mainly designed and developed keeping in mind to enhance the facilities in corporate as well as network backup. In a network the data and other information are backed up from multiple machines to administer from the central server to host machines. Handy Backup Clients are installed on the machines of the users whose data need to be backed up. They run as Windows service and do not have a graphical interface.
Handy Backup Clients allow Handy Backup Server to connect directly to the machines and back up data from those machines. Handy Backup Server and Handy Backup Client are compatible with different versions of Windows operating systems which include Windows 2000/XP/2003/Vista.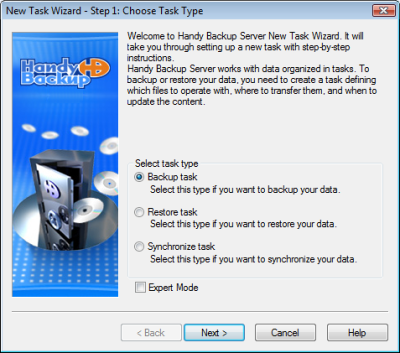 Steps to backup data using Handy Backup Server in Windows
Once the user installs the software in the machine, the user interface of Handy Backup Server software gives random tips about the fundamentals of the software.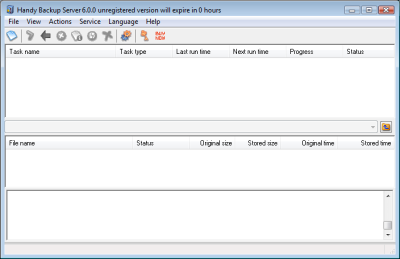 From the interface, you can select a specific task like Backup, Restore or Synchronize. You have to select the files and folders that he or she wants the backup.

 

Once the particular element is selected, the proper parameter has to be defined and specified to record the session. You can also set up a schedule to specify task performance on user logon and logoff.

 

The software window provides the summary of the tasks and if incorrect you can redo it. In this window you can define your name whose tasks will be run in "Service" mode

 

In the "E-mail Notification" option you can set up parameters of e-mail account if you want that the software should notify him about the task results. In case you select Local/LAN destination, you can browse the specific folder for backup.

 
You can define FTP and account parameters for the task for backing up data at an FTP server. In user interface of Handy Backup you can configure proxy and SOCKS parameters. You can also define SFTP and account parameters for the task if he wants to backup at an SFTP server. 

You can specify the user name and password of online Handy Backup account. You can archive backup files and protect or encrypt them using the options available in the user interface. The user interface also offers the option to an individual to register Handy Backup copy.

 

Special tasks like timestamps can be defined to denote time when backup task is done. You can also discard some files from backup task, e.g. hidden or system files.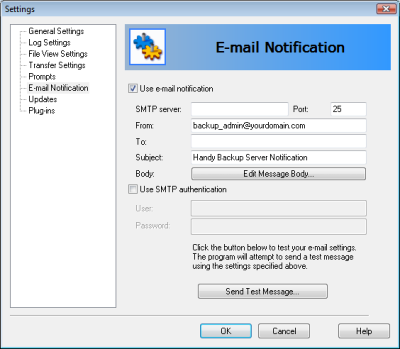 The user interface of Handy Backup Server software enhances you to perform your task easily without much complexity. The options are self explanatory and are easy to execute.