How does Offsite Backup (OBR) work?
Use of CD/DVD-ROMs, USB Hard Drive for backups is more time consuming as it includes more processes for completing the entire back up operation. These processes are sequential, making it more intricate to locate the files swiftly. Comparatively Offsite internet backup offers random access, resulting in time-saving. Its ability to read / write results in lowering the operational cost and increase in productivity. Offsite Backup and Restore (OBR) is an ideal application for all your data storage needs. Secured Encryption makes your data confidential and reduces the chances of losing your data as the data is stored in a remote location. Using OBR users can access their data anywhere and at anytime. 
System Requirement
Minimum Pentium 4 processor

512MB RAM

20 GB hard disk

Internet connection using broadband, cable modem or dial up
Download
OBR Application can be downloaded from obr.singtel.com/expan
For Mac OS X Users
Minimum Mac OS X 10.4 or later

Java 1.5 or later, user you can download this Java application from the

Apple's site

.
In most of the case, Stuffit expander is installed with the installation process, if this is not configure automatically then user has to install it manually from StuffIt Expander 6.0 or later.
For Linux Users
After downloading OBR application, open shell script and use command cd to the directory wherein you have downloaded the setup file of OBR. On the command prompt type:  
sh /install.bin, JVM will automatically run once you install the application.
How to backup and Restore with OBR
OBR can be used using two options: Application and Web launch. OBR runs on the interface which is instinctive and user-friendly. Using three basic simple steps you can backup and restore your data.
Offsite Backup & Restore with Application Utiility
Step 1: Create your account, your login details will be provided to your email account provided by you. Now run the application by selecting desktop icon, logon to your account as shown in figure 1.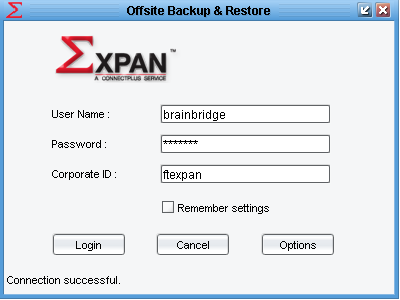 Figure 1: Login Action
Step 2: Back Up. Simply select the drives, folders and files you want to back up as shown in the figure below. Now select backup andall your data will be stored using encryption on a remote location.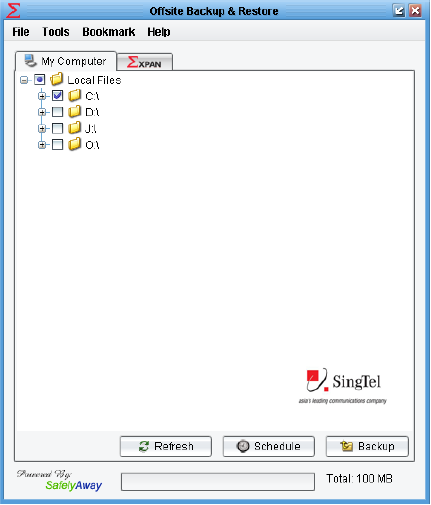 Figure 2: Backup Process
Step 3: Restore Procedure. Open the OBR application and Logon to it. Click on the Restore tab. Click on the checkboxes for the drives, folders and files you wish to restore. Click the Restore button. Then click Start to restore your folder/file(s).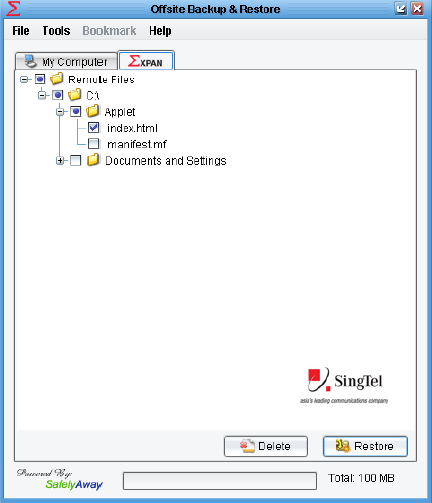 Figure 3: restoration Process 
Offsite Backup & Restore with Web Launch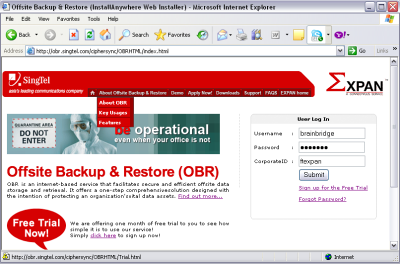 Figure 4: Sign in for web launch
There is no need to install the software application while using web Launch. Simply click on obr.singtel.com and login to your account as shown in figure above. Now activate the web launch by clicking on Launch OBR. You can backup and restore your data the in the similar way you did using OBR application.
In case of data loss, when you want to recover your data OBR application provides you with a rapid and hassle-free solution. It's simple, easy-to-use and can be accessed anywhere from a remote location.