How to backup Total Commander with all plugins
Total Commander is one of the most known file managers for Windows operating system. Its side by side panels with files and folders offers easy to use interface for fast work. Total Commander has built-in FTP client, supports many types of archives and could be extended using many plugins. You can backup Total Commander with all installed plugins and all their settings very easy. Here is how to do that.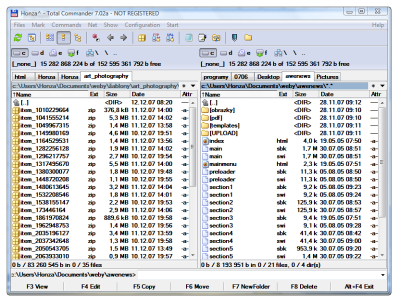 There are two methods for backing up this file manager. Using the first method you will need to copy the entire Total Commander's folder and INI files to another location. Check if there are all plugins in Plugins subfolder.  
Backup Total Commander using USB installer
The better method of backing up this great file manager is using one of the two installers available to run Total Commander from an USB stick. Go to Installer for USB sticks download page and download tc2usb_tool or U3 install package if you have modern U3 USB stick.
Tc2usb
Run tc2usb.exe file within Total Commander. In the wizard choose the location where you want to copy current installation of Total Commander. It should be copied to the connected USB stick. In the next step you need to select wincmd.ini and wcx_ftp.ini files location. They contain program's and FTP plugin's settings. Be careful. You may have this files installed in your Total Commander's folder but the Tc2usb tool will search them in C:\Windows folder.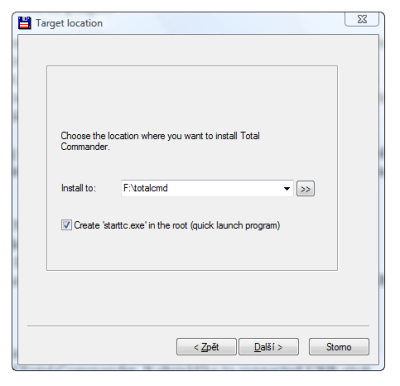 If you want to backup all your installed plugins for Total Commander, then check the option Copy plugins from desktop version. The wizard will list all available plugins to be copied to USB stick and you will be able to select all or only some of them. After selecting any other INI files, the wizard will copy your new installation of Total Commander to the USB stick. Now you have a fully functional backup copy of your favorite file manager with all its settings and plugins.
U3 sticks
If you have USB sticks with U3 logo, you will need a special installer. Download U3 install package and install it via Install programs | Install from My Computer from the U3 menu.
How to backup FTP settings in Total Commander?
It could happen that you will not need to back up the entire settings of Total Commander. Maybe only back up of FTP plugin settings will be needed. If so, then search for wcx_ftp.ini and copy it to the secure location. Be careful, because the stored passwords for FTP connection are listed in this file. They are not human readable, however anyone can get this file and connect to FTP servers listed in it via Total Commander without any problems.