LogMeIn Backup
LogMeIn provide several facilities to their user like applications for desktop remote control, data backup, files sharing, and remote system administration. With the help of LogMeIn, users can share their Desktop from anywhere. This is a small program that you have to install on at least two or more computers. Scheduler function of LogMeIn Backup allows you to send specific files and folders as a backup set from the Source to a Storage PC regularly. LogMeIn is the online backup Solutions that protect your critical data with automated backup services. 
LogMeIn Download and Features 
New User can create account and download LogMeIn Backup software using this link Download Now. You need to install LogMeInBackup software on at least two PCs. LogMeInBackup software is backup your data automatically from anywhere, so don't think twice to protect your critical data. The LogMeIn Gateway permits immediate connections between your PCs, with no configuration of firewalls and routers required.
Backup with LogMeIn
Run the LogMeIn application to start with backup, In the Storage PCs and Backup Sets session, Find and select This Computer and select New Backup Set from the backup menu (Refer Image 1).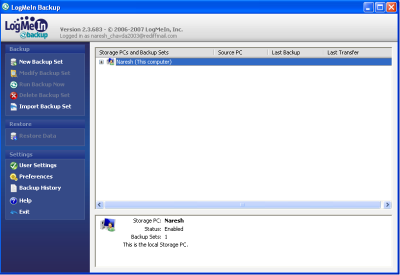 Image 1: Welcome Screen
Select the files and folders to backup your data to Storage PC(s). Select Next button.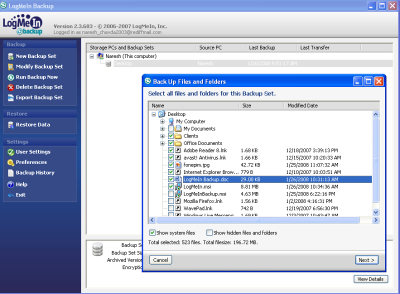 Image 2: Backup files and Folder selection windows 
Suggest your backup set name and Storage PC in General session; you can protect your important data using the Encrypt Backup set in Encryption session. Now define the number of scheduled backup version so you can restore backup sets from the most recent one.
Press Next button to schedule your backup set either manually or automatically. You can create a Backup Set by selecting files of folders; specify how often and when you'd like the backups to be performed on your PC and your storage PCs will automatically receive Backup Sets according to your schedule. Manual Backup can be created within a few clicks. After selecting scheduling option, Select Save settings and click on finish button.
Select the Run Backup now to start backing up data to the storage PC(s). Backup progress will start instantly (Refer image 3). The Backup process can be resumed or cancelled from the Source PC users.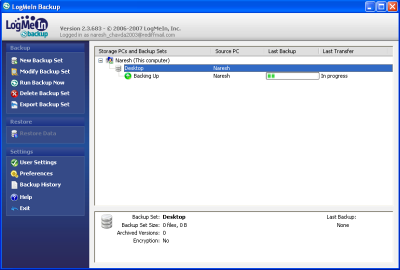 Image 3: progress window of the Backup sets 
LogMeIn Restoration Process
Your data on the original PC is lost due to any circumstance, Select the Restore data to restore your files or folders follow few simple steps to restore your files and folders successfully.
Select files and folder from the backup set which you want to restore. Suggest your desired restoration location to restore backup set. It will restore your files and folder to their original location by default. Select the option to replace your existing files as shown in image 4.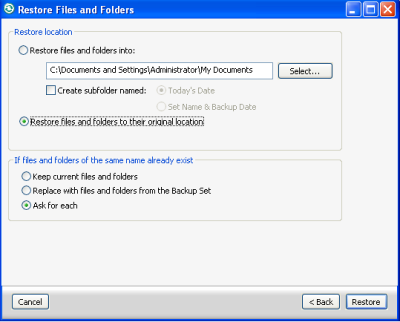 Image 4: Restore files or Folder option 
Select Restore button to restore files back. Restoring files and folders from storage Pc(s) will appear as shown in image below.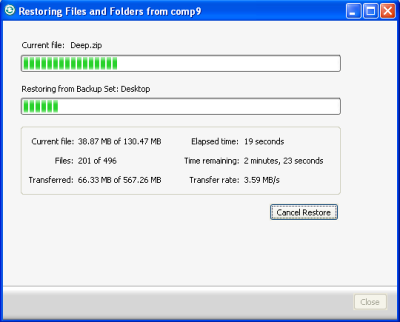 Image 5: restore files from storage PS(s) 
If you are the User of the storage PC then you are able to pause or cancel the backup operation that is being performed on a Storage PC. An advisory notice is given to source Pc that the process was cancelled by the user of the Storage PC.
LogMeIn Backup is interesting backup/desktop sharing software. Online data Storage it has a bonus value to its various functions.