Shadow Explorer
ShadowExplorer enables the user to surf through the shadow copies generated by Window Vista. Generally Vista creates point in time copies of user files on a regular basis. This application allows you to recover older versions from files that may have been accidentally deleted or modified. It is especially designed for consumers of home editions, who cannot access their shadow copies by default. Other users can also utilize it.
This service is usually activated by default in all versions of Windows Vista, but access to these copies is granted only to Enterprise, Business and Ultimate editions. This is exactly where the ShadowExplorer 's need is felt. Actually when the Volume Shadow Copy Service is built-in, one must take advantage of it. All you need is an efficient tool like ShadowExplorer. This tool enables access the point in time copies.
Salient Features of Shadow Explorer
View accessible point-in-time copies of your files.

Recover versions of files and folders

Surf through Shadow Copies
Drawbacks
One must never consider these shadow copies as replacements for regular backups. In case of disc failures, even shadow copies are also lost along with the data. Thus it must be considered as additional backup but not completely rely on it.
How to work with ShadowExplorer
Initially you need to install ShadowExplorer, after which you can find a shortcut icon on desktop. It can even be found in Start menu. The first and foremost thing you visualize as you start ShadowExplorer is the user-account control screen that requests administrator privileges. Then you must allow administrator rights to ShadowExplorer so as to have it work correctly. This can be well illustrated from Screenshot 1 as shown below.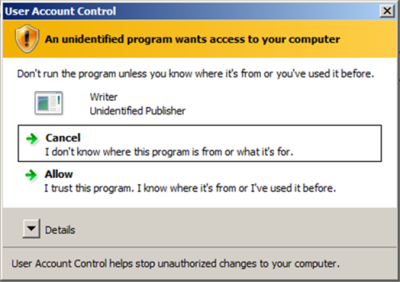 Screenshot.1 The user-account control screen 
Proceeding further, if everything works well, one can visualize ShadowExplorer as shown in Screenshot 2 below.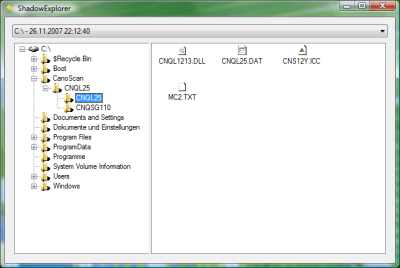 Screenshot.2 ShadowExplorer Screen 
Select one of the options available from the drop down list which is available in the point-in-time Shadow Copies as shown in Screenshot 3 below.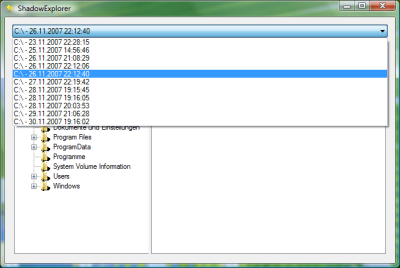 Screenshot.3 Selecting the desired option from selection list.

Exporting any file or folder is just a right click away! As shown in screenshot 4 below.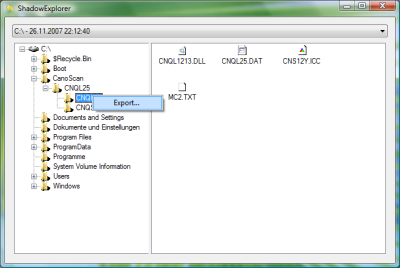 Screenshot.4 Exporting files using Right Click 
In this way ShadowExplorer has impressed the users with its user friendly interface.