Taking the backup of PS2/PS3 games using DVD Decrypter
Computer games are a vast field now a day. This field is most popular in small children and youngsters. Play station 2/3 are owned by many people. But this PS2/PS3 has its own OS, it is obvious that the OS will get corrupted or some time even fails. So the important concern is to backup the games in the PS2/PS3. So DVD Decrypter plays an important role in doing this job for you.  
Taking the games backup using DVD Decrypter
In the opening window as in Fig.1, you have to browse to the game which is present in to your PS2/PS3.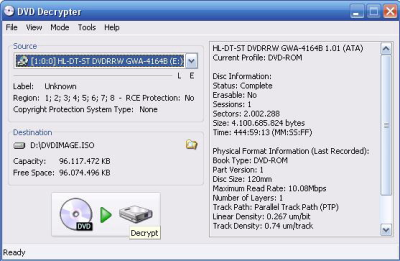 Figure.1 Opening Window
Now select the mode Read in ISO from the menu of Mode in the menu bar as shown in Fig.2 below;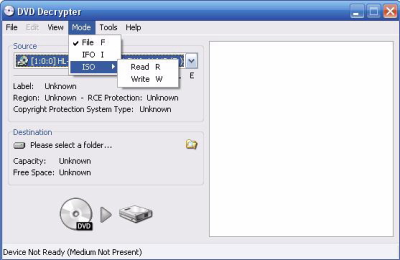 Figure.2 Mode Select Window
When you select the mode Write you will see the file linked as image in to the writer as shown in Fig.3 below;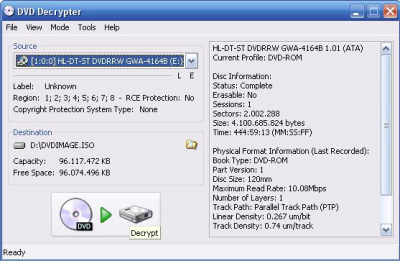 Figure.3 File Linked to the DVD writer
Now its time for selection of the source where the games of the play station are stored. After you select the source you have to press the large decrypt button at the bottom as shown in Fig.3 above. After the command button is pressed the decryption process will start and the progress bar will be shown to you, shown in Fig.4;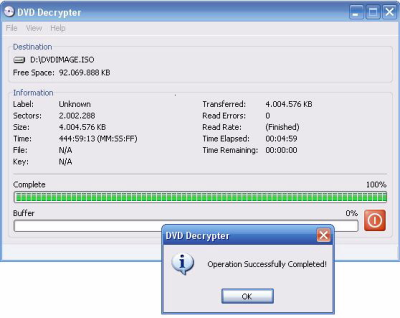 Figure.4 Decryption Process in Progress
Now comes the main job of writing. For writing the DVD job keep the speed of writing to 1x, go the mode select menu and select the Write menu, shown in Fig.5;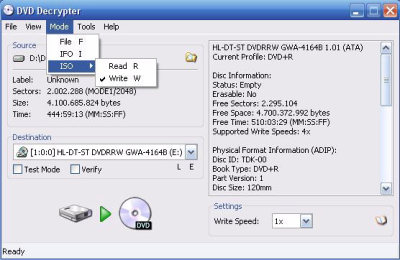 Figure.5 Selecting the writing DVD option
After the mode selection click the big write button at he bottom your writing process will start and the process progress status will be shown to you as in fig.6 below.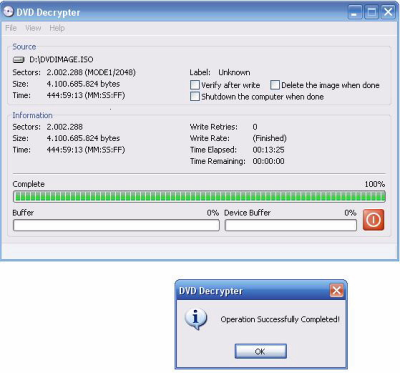 Figure.6 Writing process In progress
After the writing process repair your OS of PS2/PS3. After the repair is over you insert the written DVD in the DVD ROM and copy the games to its original location.
You will be happy that the process is so easy, and the interface provided by DVD Decrypter has made the job simpler for us. So don't waste your time and download the Decrypter from the link provided.